Technology / Service Profile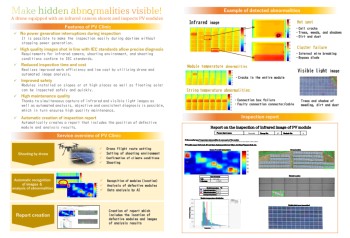 O&M Solution for Photovoltaic Power Generation 「PV Clinic」
"PV Clinic" is a service that regularly inspects solar power plants.
A drone equipped with an infrared camera shoots and inspects PV modules.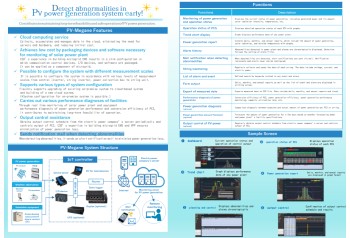 Photovoltaic Remote Monitoring System 「PV Megane」
"PV Megane" is a cloud service for remote monitoring of photovoltaic power generation systems.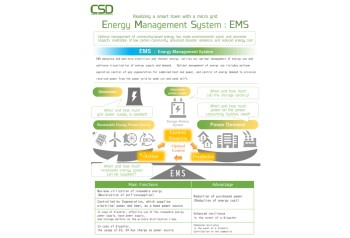 Energy Management System:EMS
Optimal management of community-based energy has made environmental, social, and economic impacts: realization of low carbon community, advanced disaster resilience, and reduced energy cost.