Technology / Service Profile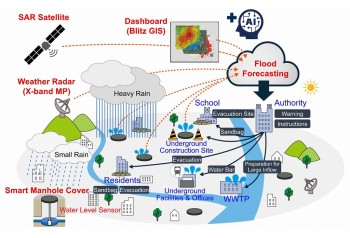 Real-time Flood Forecasting System for Stormwater Management
The Real-time Flood Forecasting System enables a preventive stormwater management in urban area through the weather radar, IoT monitoring system and AI based model.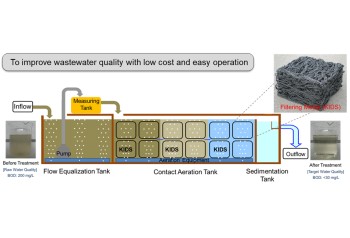 KIDS Wastewater Treatment System
Wastewater treatment system for organic effluent, such as wastewater from households, industries, hotels, commercial facilities and housing estate.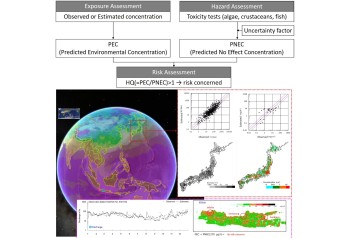 Water Environment Risk Assessment
"AIST-SHANELVer3.0" is a tool of water environment risk assessment in river basins. It enables to grasp the actual state of exposure to chemical substances in any river basins all of the world.