Technology / Service Profile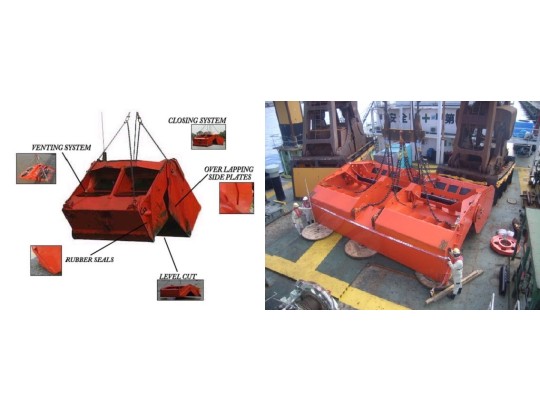 END (ENvironmental Dredging) Method
The END method employs a uniquely designed closed-type clamshell bucket that features a level cutting mechanical system, along with a high-precision dredging control system, which reduces turbidity and over-dredging.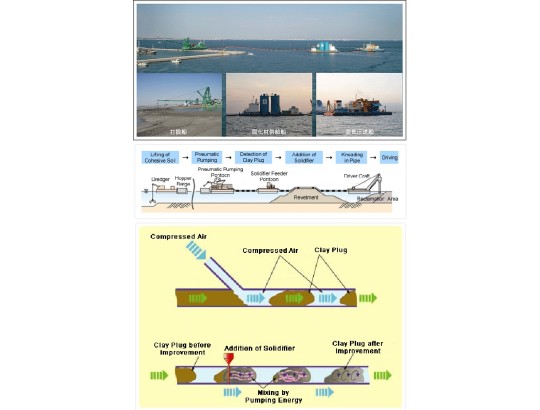 Pneumatic Flow Mixing Method have been developed to recycle it as a value-added, lightweight high-strength material for use in reclamation work, or as backfill behind bulkheads. Using this method, water-added dredged soil is mixed with cement slurry inside the pipeline by means of turbulent flow generated during its transport. Aiming to further improve this method, Penta-Ocean have developed the Pipe Mixing Method, which can realize more stabilized quality of treated soil by equipping quantitative analysis instruments for cement supply.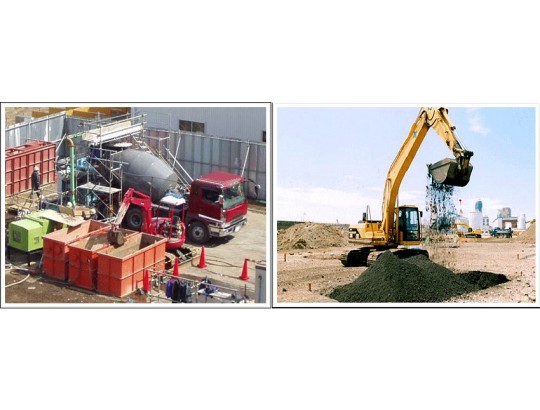 Measures for Soil Contamination
Soil and groundwater contamination conditions differ depending on the compositions of heavy metals, volatile organic compounds, dioxins, oils and fats, and other contaminants. Efficient restoration requires total engineering technologies encompassing soil surveys and analyses; planning, implementation, and monitoring of countermeasures; and follow-up care, such as the formulation of proposals for empty lot utilization.