Technology / Service Profile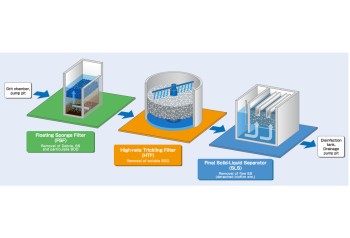 Pre-treated Trickling Filter System
Pre-treated Trickling Filter System (PTF) method was developed to be suitable for wastewater treatment in developing countries featured by low energy consumption and the system flow is composed of three proprietary technologies with respective characteristics (high efficiency solid-liquid separator, new type trickling filter, final solid-liquid separator) by making our endeavors to improve a conventional trickling filter process.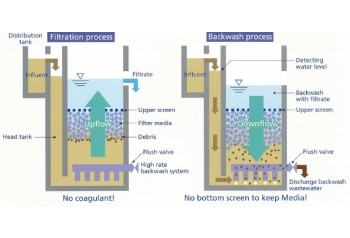 High Rate Filtration System
When installed in a primary sedimentation basin/clarifier of wastewater treatment plant or at a relay pumping station, the system can demonstrate the capability of removing impurities such as oil balls and plastics, etc. as well as pollutants at the filtration speed of 1,000m/d.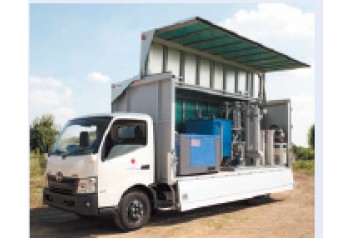 Mobile Ceramic Membrane Filtration Equipment
Mobile water purification system using ceramic membrane loaded onto a truck. It enables filtration of high turbidity raw water available in the event of disaster. No chemical to prevent deterioration in quality is required while storing ceramic membranes in a long period of time. Operation has no problem at places where there is no power source available, because a generator stands by in a truck.